Hello Ghoulscouts!!!
Its Joey and Wednesday here! Coming at ya from high up in the Hollywood Hills, tracking our new album
Women and Children Last
. We've just completed all the drum tracks but one, and then its off to guitar and bass. This album is gonna make your faces cave in, we promise. You will die, like actually stop living after you hear this...hahahaha. We are starting to get cabin fever up here because we have been tracking day and night and never leaving. We cant wait till you sick fuckers out there can hear it. We're coming for your daughter Chuck!!!! Till next time.
-Joey and Wednesday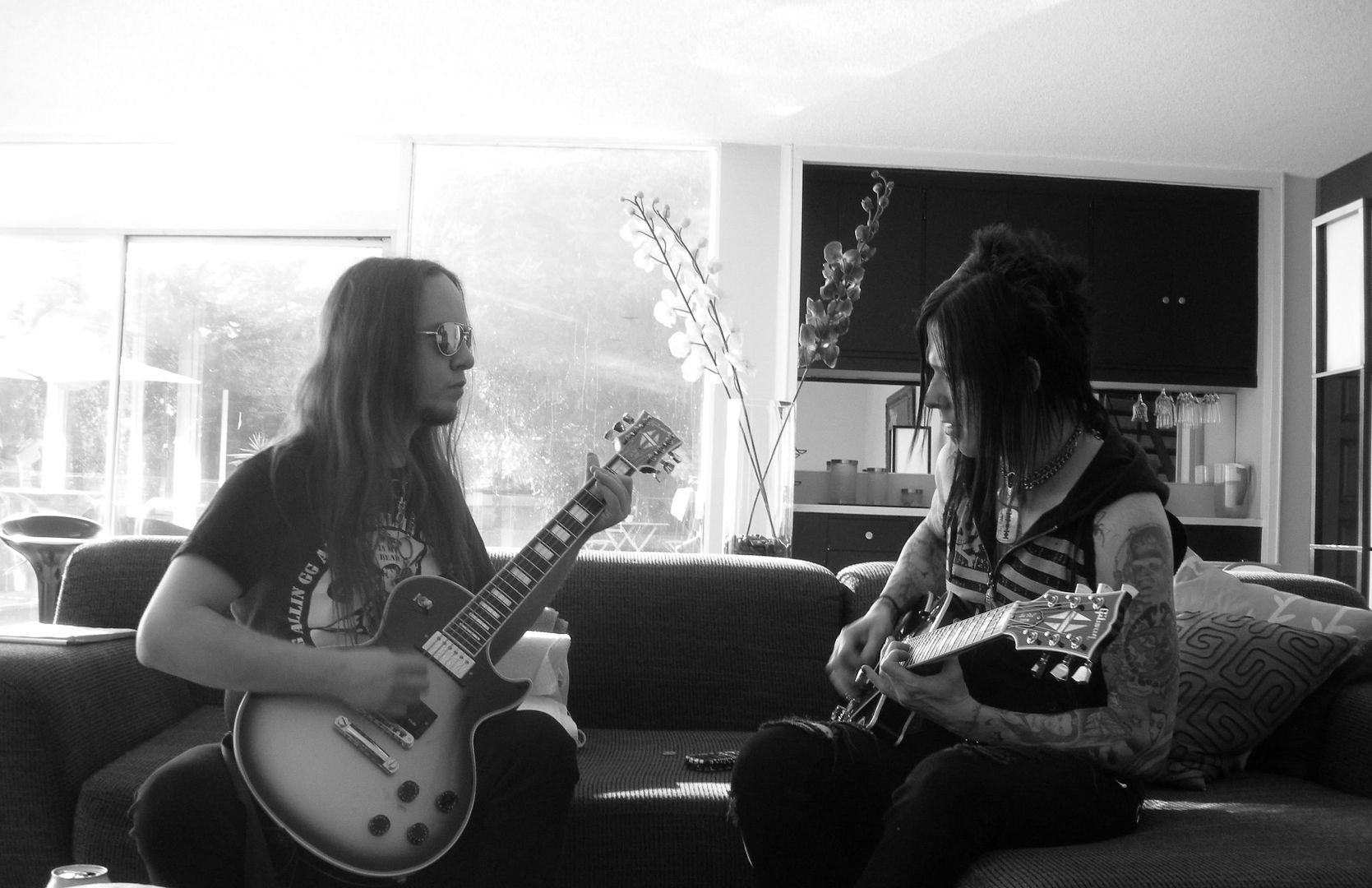 See more shots from the studio
here
.